Beach Beauty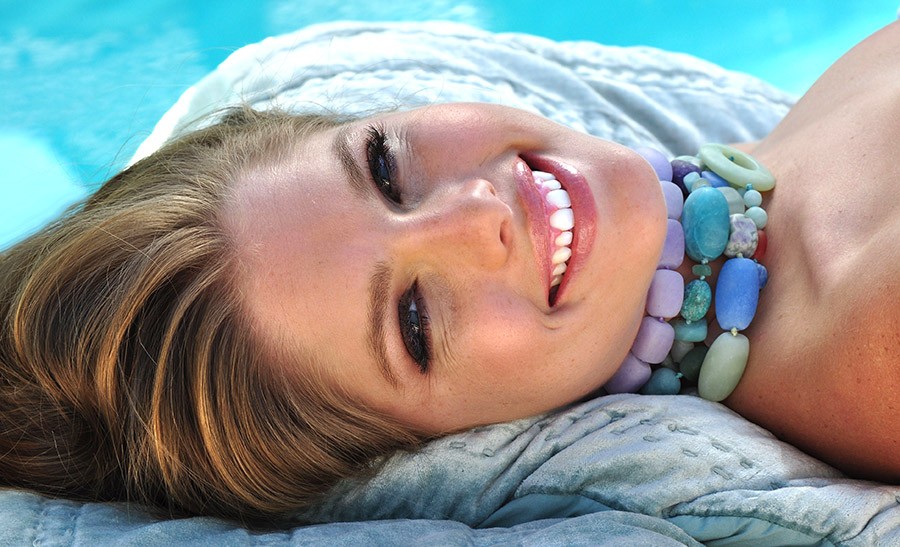 My hot beach beauty tips to keep you cool in and out of the water!
Making Waves
To keep my hair from getting frazzled in the sun I slather on conditioner then part my hair down the center and plait my hair. This way my hair is protected and when I leave the beach I undo my plaits and I'm left with boho waves.
Shimmery Skin
For a beautiful, soft sheen that doesn't feel sticky I spray on a dry-oil such as Boyfriend Dry Body Oil Spray, $35 USD. It's easy to apply and a refreshing alternative to after-sun lotion.
Stay Shady
I suggest you buy the best sunnies you can afford – to look cool and protect your eyes from the sun. Buy Lenses with UV protection and that are polarized such as Alexander Daas Sunstyle in Majesty, $399 USD
Treat Feet
There's nothing worse than dry, crusty soles on the beach. Keep feet looking good and feeling smooth by slathering on products that contain AHA's and marine-based ingredients to slough off dead surface skin from the soles. We love… Bliss Foot Patrol, $18 USD as it leaves feet smooth and smelling fresh.
Bronze Up
If your skin tends to get shiny in summer like mine, prep with a primer that keeps your face matt, such as Laura Mercier Foundation Primer, $32 USD. Wait for skin to soak it up, and then apply tinted moisturizer. Apply bronze or gold eyeshadow from the lash line to the crease, and then sweep waterproof mascara over lashes. Dust a shimmery coral blush over cheeks, and wear sheer SPF lipstick.
Fake It
Before applying a fake tan or sunscreen for the beach, exfoliate your body so lotion goes on smoothly and soaks in properly giving you an even, all-over result. Try Clinique's Spakle Skin Body Exfoliator, $25 USD.
Boost Lips
Lips have less pigment than the skin and are more prone to damage than most other body bits. Wear an SPF lip balm in the sun and always! A favorite is Rosebud Perfume Co. Rosebud Salve, $6 USD as it keeps lips conditioned 24/7.
EXPERT TIPS
Apply sunscreen before you go out – it needs to be absorbed before it works.

Don't wear perfume at the beach because the combination of alcohol and some essences can react with heat and sun.

Buy new sunscreen every summer. The SPF strength diminishes over time – an unopened bottle lasts up to three years, an opened one oxidizes and is less effective.

Wear sunscreen under T-shirts. Dry fabric has an SPF of 6, but when it's wet the SPF rating drops to 1!
Photography, Make-up & Hair: Fiona Corrigan
Related posts