New look – No drama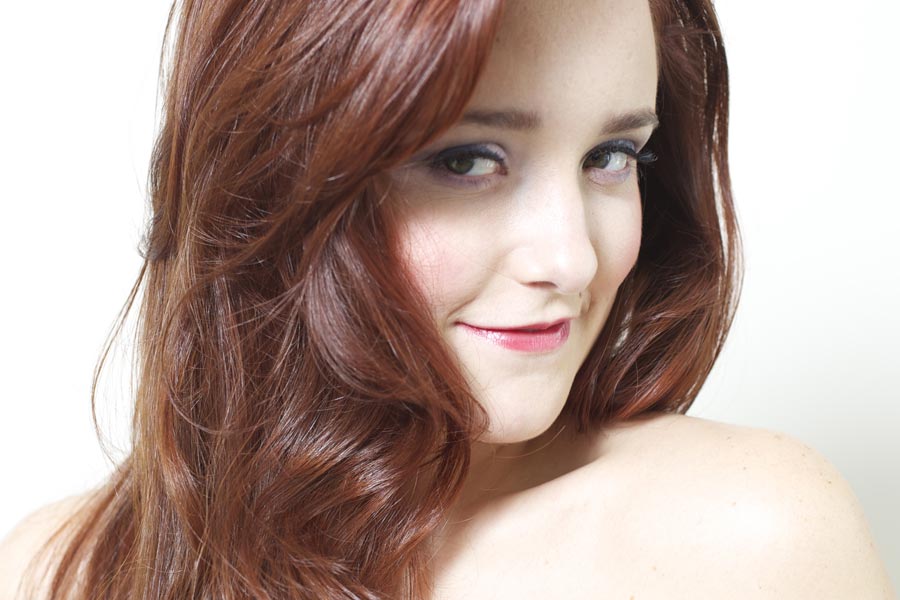 Actress, Maria Fernanda del Bosque wanted a new glam look with minimum effort, so I set to work and decided that the quickest way to change her look was with a new cut and color.
Step 1.

The color selection

I chose a vibrant red shade for Maria as it would make a statement and compliment her peaches and cream complexion and make her eye color pop.
Step 2.

The cut

Maria's hair lacked any shape so I layered her hair around the face and then I did some internal layering to create movement and make it easier for Maria to style her hair.
Step 3.

The make-up change

Now that Maria had a new hair color she needed a new make up palette to go with it. I chose a combination of lavender shades over her lids and I applied a dark blue kohl pencil close to top lashes and coated her lashes with a thickening mascara and added false lashes.

I finished with a peachy pink blush over the apples of her cheeks and a coral lip-gloss.
Expert tips
Choose a color that is two to three shades lighter or darker than your natural hair color. This means low maintenance. The last thing you want is to be re-touching your roots every two weeks.
If you DIY make sure you do an allergy test following the enclosed instructions exactly. Don't fool around here ­ there is a reason you have to follow the instructions.
Use a shampoo and conditioner specifically formulated for colored hair as this will prevent your color from fading.
Or better still use one of the color enhancing shampoos. They will prolong your color and leave your locks with a megawatt shine.
Photography: Curtis Bechdholt.