Be bright, bold and beautiful!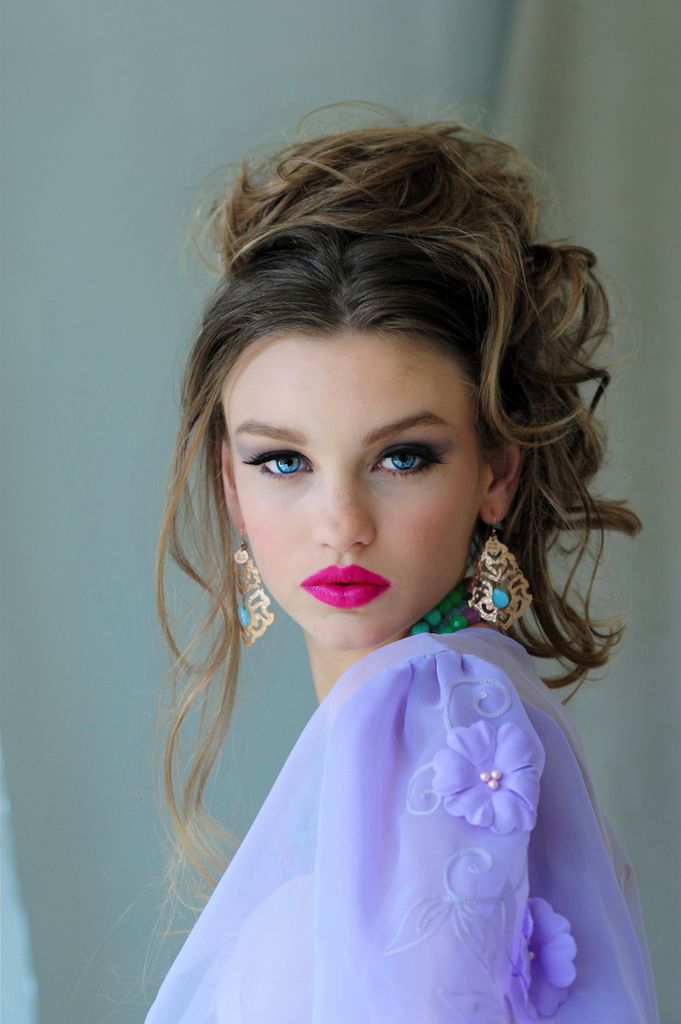 One of my favourite make-up looks right now is a flawless base, sunset-hued cheeks, and blinding, bright lips.
Re-create this make-up look with my simple make-up steps.
Prep skin by applying a primer as this gives you a smooth surface for make-up to glide onto. Then, using a damp makeup sponge and starting down the center of the face, apply a light application of a liquid foundation applying only where you need it. Finish with a dusting of translucent powder.
Choose an eye hue you love and wash it over your entire eye area as a backdrop and then using charcoal eyeliner draw a line very close to top lashes and bottom outer lashes. Apply lashings of mascara concentrating on the outer edges. Once lashes are dry, add false lashes to the upper, outer eye area only.
Sweep a peachy pink blush just under your cheekbones blending upwards and out and then add a pop of colour to the apples of your cheeks with a second application.
Punchy lip colours are easier to apply using an exact matching lip liner and lip brush. If you have smaller lips, don't go over the natural lip line instead use the liner on the very edge of the lips, where the lip line rises. Once you have outlined your lips fill in with the lip liner for staying – power. Then load up your lip brush and start the application in the center of lips, as this is where you want the deepest colour to be and blend outwards.
My tips…
Lavender eye tones compliment most skin tones and eyeshades – so invest in one! I love Estee Lauder Pure Color Eyeshadow in Plum.
I always exfoliate before I do my make-up for a special occasion as it brightens and smooth's my complexion giving me a lit-from-within glow.
Practice outlining your lips using a nude lip liner first, then once you've perfected it, use your brighter, coloured lip liner over it.
When drawing a line close to your lashes slant the pencil close to the lashes and glide along for a precise, even line.
The best way to enlarge your eyes is to apply mascara to both top and bottom lashes. This suits all eye shapes, but if you already have big eyes then apply mascara to top lashes only.
Make sure to prep lips by exfoliating with a baby toothbrush and follow with an application of lip-balm. Your lipstick will glide on and lips will look fuller.
  Photography: Fiona Corrigan Model: Olivia Brower
Related posts