Celebrate International Women's Day By Supporting These Female -Founded Brands.
Celebrate International Women's Day with woman-owned indie brands across the beauty, fragrance, and pet care industries.
B Fragranced – Founded by Marilyn Jones
After losing her mom to breast cancer when she was just 5 years old, Marilyn Jones was left without the memories that many of her older brothers and sisters shared. However, what she did have that never left her was the scent of her mother. Growing up, Marilyn always had a love for anything with a fragrance added and realized in hindsight that she was chasing the scent of her mother for all of those years!
The Chicago native founded B Fragranced to honor her passion for creating fragrances that are as unique as the individuals who wear them. Marilyn believes that your scent should embody who you are without you having to say much at all! B Fragranced offers affordable fragrances that will allow customers all over the world to leave their memory mark.
Kahina Giving Beauty – Founded by Katharine L'Heureux
What started as a mission over ten years ago to help empower women through beauty rituals inspired by Morocco has developed into a full line of luxurious green beauty featuring sustainable and fair-trade ingredients.
The local Berber women of Morocco are responsible for harvesting Kahina Giving Beauty's star ingredients like Argan Oil, Prickly Pear Seed Oil, and Damask Roses that are native to the region and giving back has always been central to the brand's mission. In addition to paying these women a fair living wage, the brand has built school bathrooms for girls – the lack of hygienic bathrooms available for school-aged girls contributes significantly to dropout rates. By working with various social and environmental NGOs including Education for All, Kahina has been able to help many local women pursue higher education. You can read more about their Education for All initiative here.
Crave Naturals – Founded by Kristen Heaton
Canadian entrepreneur Kristen Heaton sought out a niche that wasn't being addressed in the women's hair care market – a detangling brush that doesn't do damage like conventional brushes.
With just $700 in hand, Kristen was able to launch her brand with the O.G. Glide Thru Detangling Brush, an innovative hairbrush design with flexible bristles that easily glides through wet or dry hair. The brush has garnered over 30,000 positive reviews on Amazon. The brand's latest launch, the 'Biggie,' features a larger version of the ergonomic design with added weight and grips for smooth handling.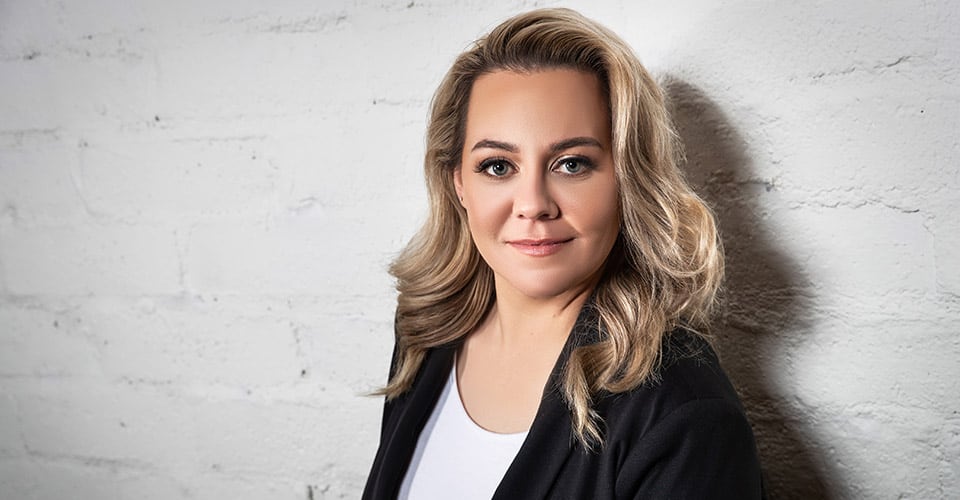 Squishface Wrinkle Paste – Founded by Tiffany Burris
| | |
| --- | --- |
| | Soon after Las Vegas based brand founder Tiffany Burris rescued her first dog Milo, a 2-year-old English Bulldog, she began noticing that his wrinkles were infected, and he was suffering from tear stains. When her search for a solution available on the market came up empty, she decided to create a formula that would help pet parents of English Bulldogs and other wrinkly breeds (including Pugs, Frenchies and Shar-Peis) care for their dogs' wrinkles and folds. Her Squishface formulas help keep doggie wrinkles clean and protected using a plant-based blend of Shea Butter, Coconut Oil, Avocado Oil, Castor Seed Oil, and Natural Zinc Oxide. |