Ageing gracefully doesn't mean 'doing nothing', so here's what I did to look five years younger.
1. Liquid Face Lift.
I've seen so many botch jobs when it comes to the using fillers, so to avoid this I did my research. Too much 'work' can add years (rather than the reverse) so find a friend or public figure you like the look of and find out who their trusted cosmeticians is. "There's so much you can do non surgically but the aim is to enhance," explained Dr Joseph of Alsaints Clinic in Sydney, when I popped in for a consult. "A good aesthetic physician should able assess in around 30 seconds what is needed." My face was slightly uneven from a wisdom tooth removal in my 20's and I was also showing droopiness around my eyes and shadows around my mouth and chin which is very ageing. To give a more over all youthful look, Dr Joseph chose to give me his signature 'Baby Liquid Face Lift' using less than a teaspoon of filler for my entire face to lift and enhance my
cheekbones and softly fill in shadows.
Botox was also used on the upper facial area to lift and smooth out deeper lines around eyes and on my forehead. In less than 30 minutes Dr Joseph was able to create a more youthful looking me, only better!

Before filler and Botox injections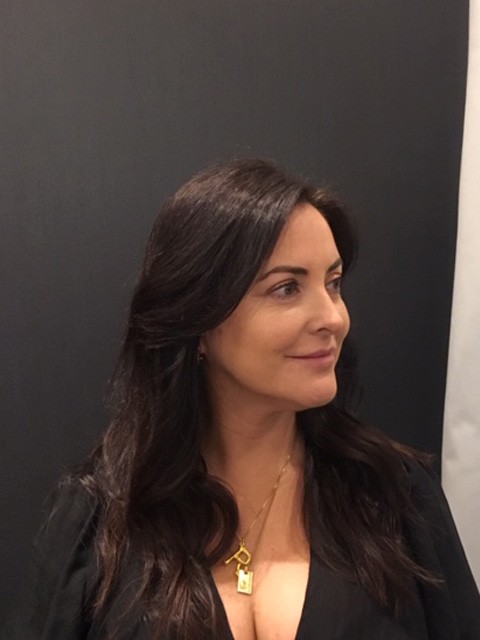 After filler and Botox injections (2months later)
2. Omnilux Light therapy
While you can fill sunken areas on the face and smooth lines with Botox, the actual texture of your skin is a massive indicator on your overall age and health. I've always believed the secret to youthful looking skin is Omnilux Light Therapy. It's one of the best treatments to boost collagen, which in turn keeps skin firm and bouncy. Pared with a mini- peel, a 20-minute OMNILUX session will work to reduce visible signs of ageing while maximising the benefits of skincare products as it brightens and clears skin. By emiting red light waves via an LED head, it stimulates the skin's natural moisture renewal process to deeply rejuvenate, hydrate and plump skin. For best results, six to eight sessions are recommended but it only took 4 for me to see a difference.
The approximate cost of an Omnilux session can vary between $90- $100 per treatment.

Before Omnilux sessions (light makeup)

After 1 Omnilux session (no makeup)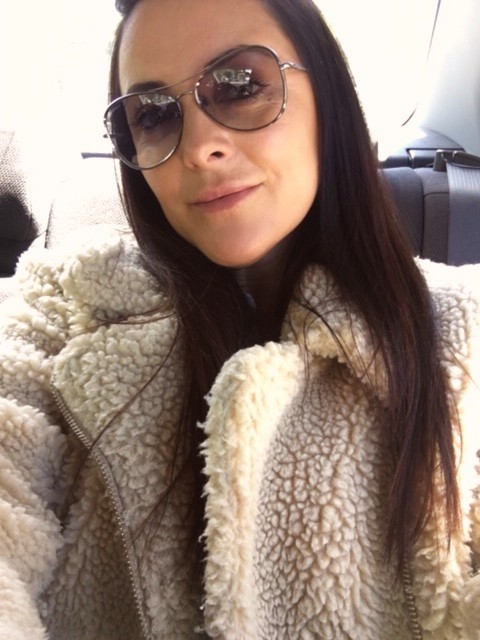 After 3 Omnilux sessions (light makeup)
3. DIY scientific skincare
Yeah, sure you can walk into a chemist, supermarket or even a specialty makeup chain and buy a good line of skincare. But if you're really serious about slowing or erasing the signs of ageing you are probably going to need to invest in something a little more hardcore. For this story, I opted for a cocktail of skin strengthen peptides in the HydroPetide line and intelligent, adaptive technology in Priori's Superceutical Formulas line. After 3 weeks my skin texture was transformed.
Here's the EXACT skin care routine (which perfectly compliments a series of Omnilux treatments).
Step one:
Priori Q+SOD fx210 Active Cleanser, $66 –used morning and night. Step two:
Priori Q+SOD fx230 Eye Crème, $120 – used morning and night. Step three:
Elizabeth Arden PRO Triple Action Protector, $107– the ultimate daily skin protection with a light tint for day use. Has DNA repair enzymes, SPF and antioxidant protection. Step four:
HydroPeptide Nimni 15ml, $190 –THE ultimate anti-ageing night cream with active Retinol introduced slowly 2-3 times per week at night.
Additional care:
1.HydroPeptide Polish & Plump Peel Kit, $125 – this is a 1-2 times per week kit. The polishing crystals are massaged gently into the skin and then the Peel Serum is lightly massaged on top and left for a few minutes – the results are incredible!
2. HydroPeptide Face Lift RRP $125 – this is a hydrating cream to be used day and night.
3. Priori LCA fx161 Hydrofill Masque, $79 – This is super hydrating and skin nourishing and used 1-2 times per week.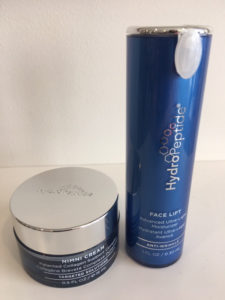 4. Volume Adding Haircut
There's no doubt, long flowing tresses look youthful. Unfortunately, if allowed to grow too long, compromising the health of the hair then the reverse effect is likely. R+Co Creative Director (and beauty editor favourite), Barney Martin believes the aging process can thin out and flatten hair but too much volume can also look ageing. To achieve that perfect, middle ground, aim to create a flattering oval shape with a professional cut then use thickening product to style at home. Martin likes to lightly layer product to create a subtle root lift, starting with Dallas Thickening Spray Park, followed by ParkAve Blow Out Balm.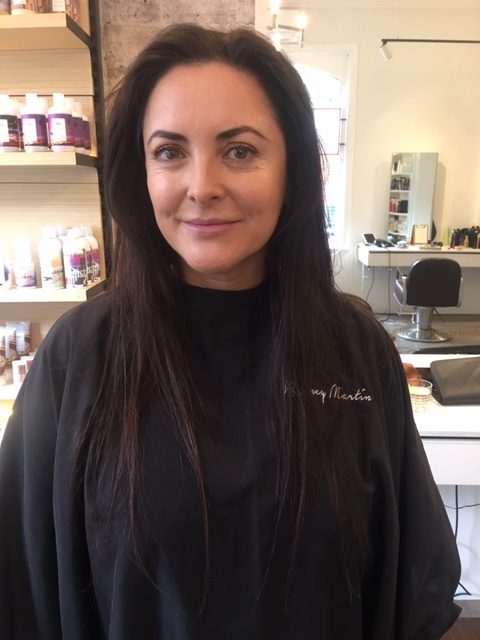 Before cut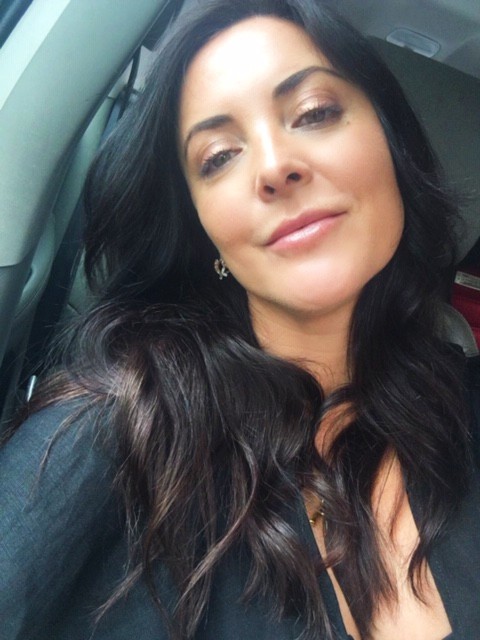 After Haircut
By Rachael Mannell