Upon entry by way of the hotel's stunning lobby, you are greeted by a curated retail space offering a collection of locally and nationally-sourced wellness and beauty brands. With products from the likes of Odacite, Osea, Nesko and The Lost Explorer, The Spa's offering is inspired by the sensory experience of a Coastal California journey.
Downstairs lies the heart of the spa with an elegant relaxation lounge. The space offers a captivating and serene atmosphere echoing the light neutral palette of the property – enveloped in washed Siberian larch wood and venetian plaster – for guests to relish prior to and following their treatments.
Just beyond the relaxation space, six treatment rooms reveal a wide range of offerings encompassing everything from technology-forward treatments with sound and light to recovery therapies to restore the mind and body. Each treatment at The Spa weaves together wellness, mindfulness, and beauty from within while creating experiences that embrace healthy living and ecological well-being.
With this innate and holistic focus on inner health, The Spa utilizes locally-sourced and plant-derived products within its offerings. From the Glow Jet Peel facial, utilizing a blend of cosmetic treatments and medical grade tech, to the Off Sunset massage incorporating unique crystal GUA SHA stone for a full-body detox experience. The Spa menu delivers one-of-a-kind, elevated experiences ranging from an hour of relaxation to a stay all day retreat.
A new addition to The Spa's menu, Sanctuary Services now offer touchless treatments in a dedicated meditation space, designed to bring the mind and body back to balance. Alchemizing both ancient traditions and modern technology, Sanctuary Services include Iluminate where POLY LED light therapy is used to diminish pore size and improve skin tone and texture, and a Sound Bath Meditation with crystal sound healing to cleanse the body. 
Stay All Day experiences inspired by Los Angeles' landscape combine facials, massages, and body treatments for full body wellness. Guests can choose between three treatments paying homage to the natural elements of the city's various terrains; Canyon, Ocean, and Desert.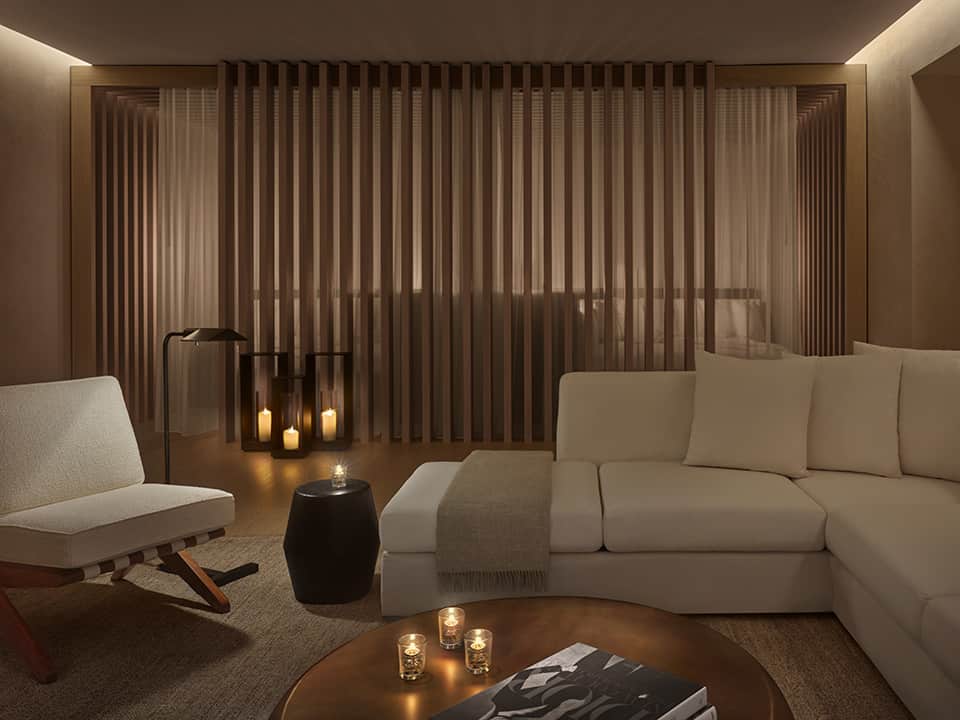 In keeping with the EDITION philosophy, The West Hollywood EDITION redefines the hotel landscape in Los Angeles, bringing a new lease on outdated luxury by balancing sophisticated design and personalized, attentive service with one-of-a-kind offerings reflecting the best of the cultural and social milieu of its location. Wellness is woven throughout the property with The Spa accented by a state- of-the-art gym, on-site yoga classes, a rooftop pool, and plant forward menu at Michelin-starred Chef John Fraser's Ardor. This is your new 'Spa Getaway destination!'